This month the Makerspace welcomed a 3D printer upgrade including two Ultimaker S3 (Dual Extrusion) and two Ultimaker 2+ Connect models which will supersede the Creality CR-10's. We've already been making a great array of prints with these, see below.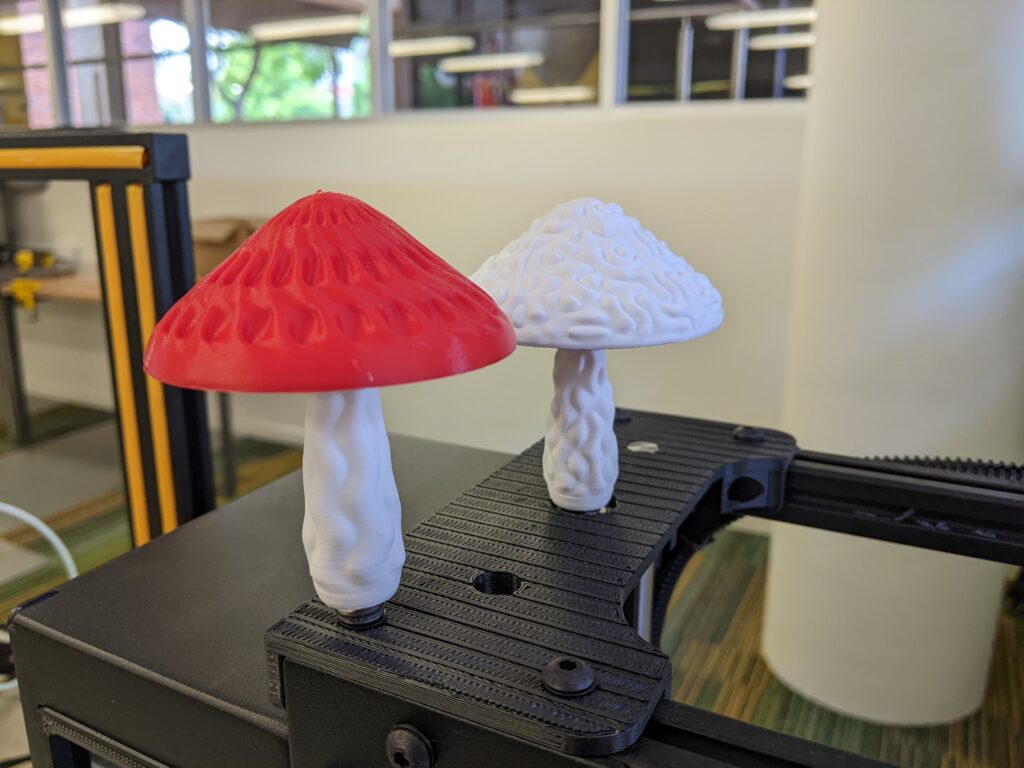 These modular mushrooms came out a treat, featuring screw in swappable tops and stems. There are many options to choose from to really make these customised. The magnets glued to the base also mean they can pop up anywhere! This delightful 3D model is by DaveMakesStuff on Thingiverse.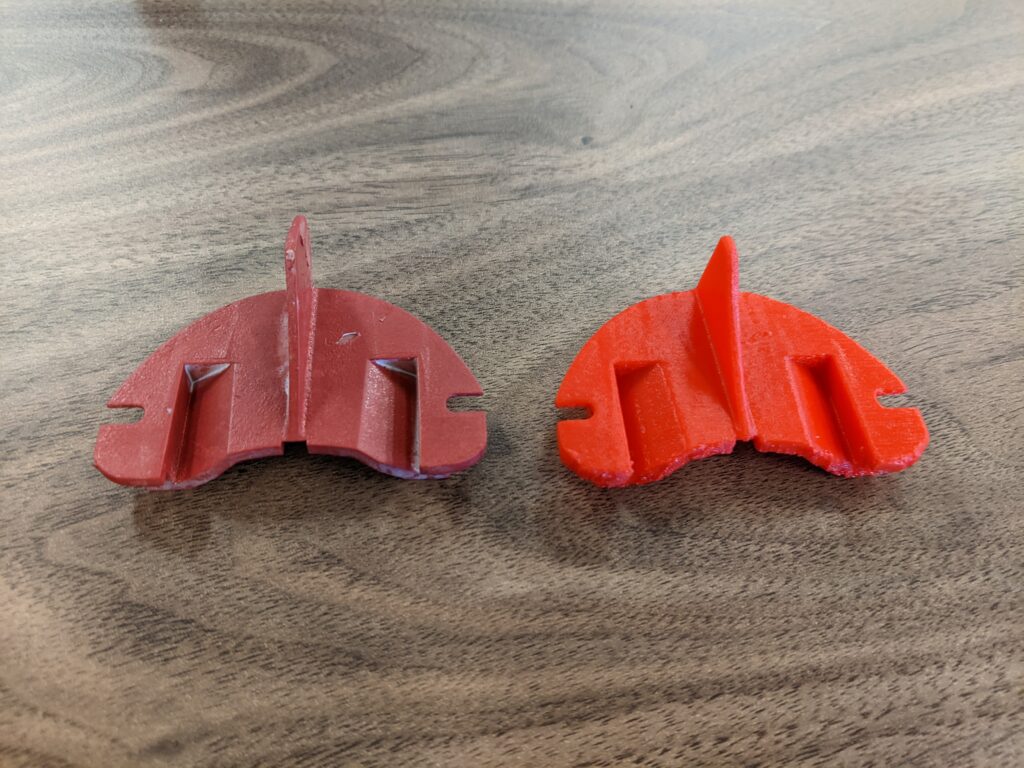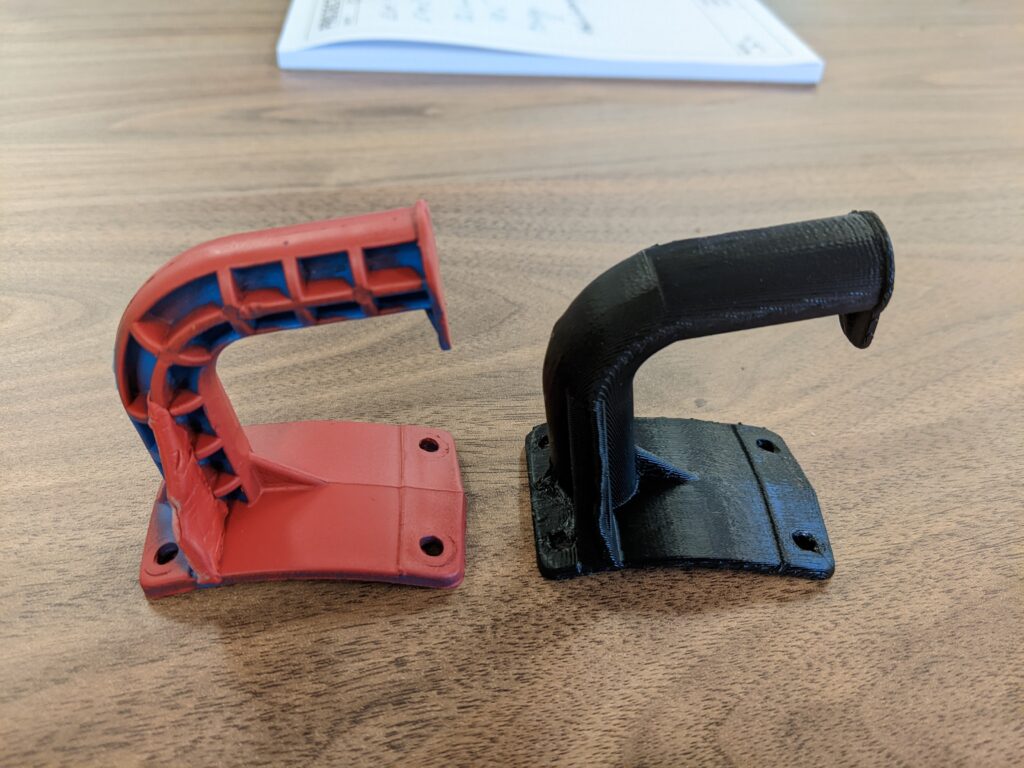 These two prints are copies of original parts that were broken and no longer available to purchase. Using the Makerspace Einscan-SE 3D scanner, we were able to make copies of the models and print 'improved' versions that won't break as easily as the originals.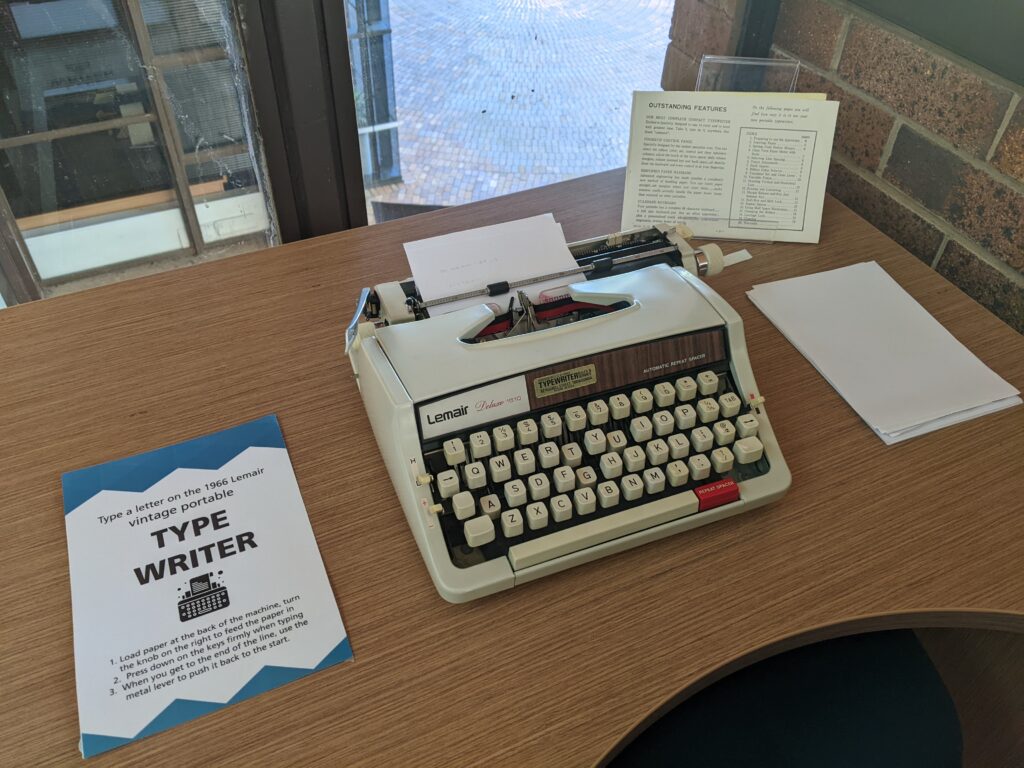 We now have a 1966 Lemair vintage portable typewriter available in R302 Makerspace. Have a go and experience typing, write a letter or a note to a friend.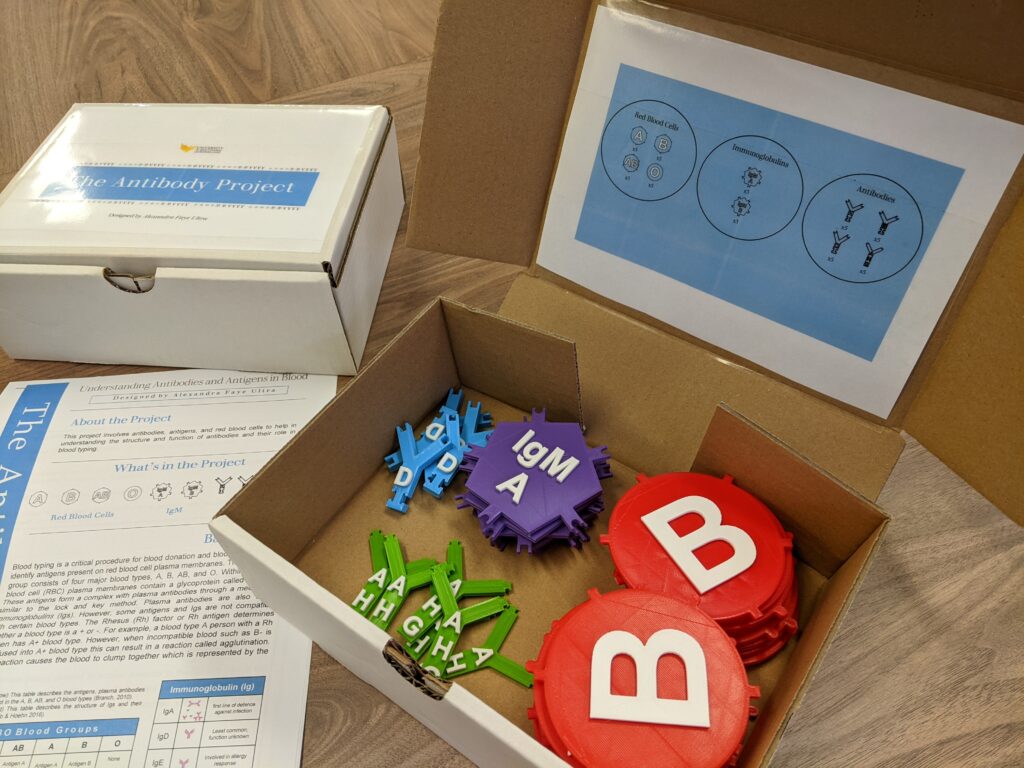 This student Industry Placement project, 'The Antibody Project' is now freely available for download under a creative commons license.  The pieces click together to simulate antibodies and blood cells interacting in the immune system. The pieces can be printed in both dual (two colours) and single extrusion (one colour). This model also comes with educational instructions, teacher's notes and labels for the kit box. You can find it on the Makerspace Learning Aids page.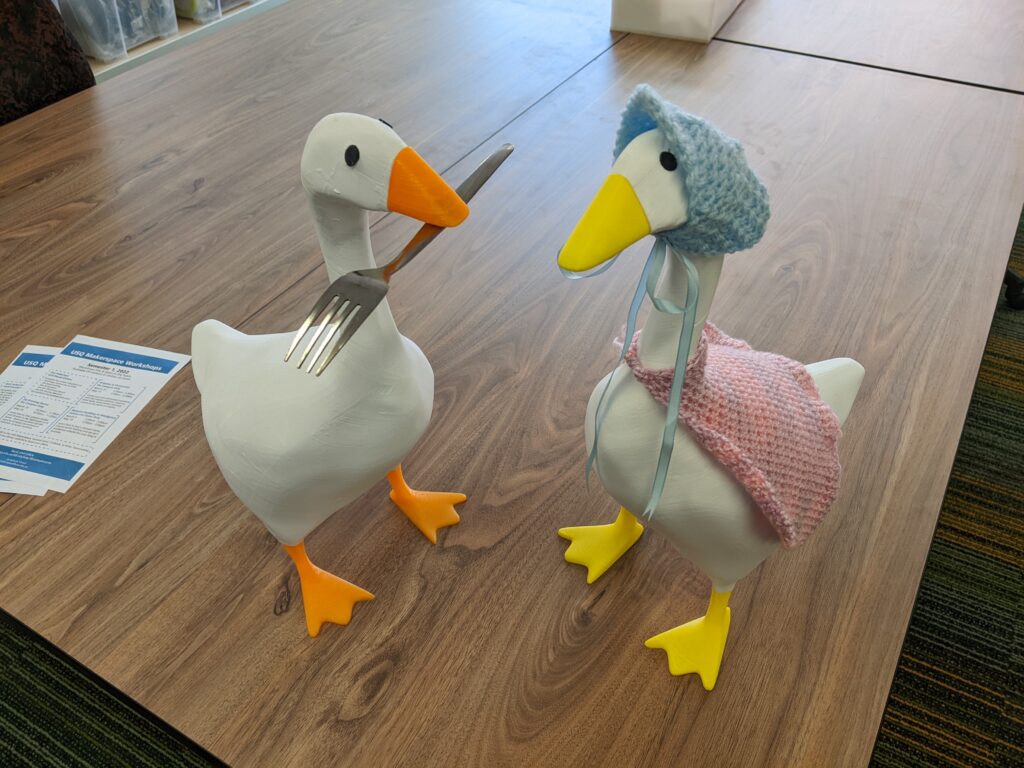 Finally, librarian Toni Hohn has croched an amazing outfit for her lifesize, 3D printed duck named Jemima. Visit the USQ Library in Toowoomba on Level 3 R block for a display featuring Jemima behind the help desk.